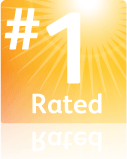 QuickBooks Enterprise Solutions
Why do you need QuickBooks Enterprise?
Do you:
Have a more complex business

Are currently using Pro/Premier and need more flexibility, to get more done, more quickly.

Have employees in specialized roles and functions

Have multiple locations to track and manage

You are a business that focuses on distribution and manufacturing
QuickBooks Enterprise 2017
Offers increased functionality for flexibility and control:
Gain a comprehensive view of your business

Save time with simplified inventory management

Work efficiently without sacrificing security!
Advanced Inventory
The most efficient way to manage inventory in QuickBooks.

Track your inventory through multiple warehouses down to the bin location level.

Transfer items from one location to another, get detailed reports by location and use barcode scanning to manage items.

Advanced Inventory helps you save time by tracking inventory directly within Enterprise Solutions.
Advanced Pricing
Flexible pricing functionality to save you time and to improve the bottom line. Use pricing to advantage by being able to do the following:
Create unlimited numbers of sophisticated price rules;

Set rules based on any combination of customer, items, vendors, classes, customer fields, and more;

Offer quantity discounts and seasonal promotions; and select and change price rules at transaction time.
Pro & Premier vs. Enterprise
Pro:
With Pro, save time on everyday tasks such as cash flow, management of invoices, and paying bills.

Pro makes accounting easy from set up to learning to using.

Pro is perfect for medium size to large businesses.

With Pro, be able to pay bills, track expenses, print checks, manage payroll, create invoices, and so much more.
Premier:
Premier provides specific industry reporting and more than 150 sales, financial, and tax reports.

With Premier, customize tools for tracking inventory, creating purchase orders, and setting pricing levels.

Premier also offers forecasting of future sales, expenses, and growth opportunities.
Enterprise:
You have a more complex business

If you are currently using Pro/Premier and need more flexibility, to get more done, more quickly

You have employees in specialized roles and functions

You have multiple locations to track and manage

You are a business that focuses on distribution and manufacturing